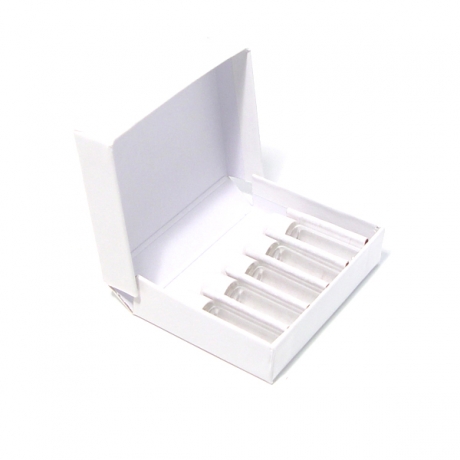 White Cardboard Box with 5x 2g Screw Cap Vials
Product Description
ITEM CODE: CB1SC
79 x 60 x 20mm
Heavy duty cardboard
Contains 5 x 2g screw-cap vials
Label H included
Small white cardboard box with hinged lid and cardboard fitment with 5 x 2g S1SC vials (the same size as used in Helios remedy kits).
You will also receive a sheet of Label H, a small rectangular label suitable for marking your bottles for easy identification.
Ideal for homeopaths on the move!