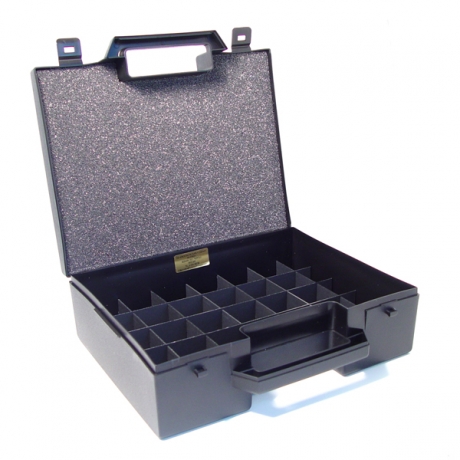 Small Plastic Case with 37mm Grid System
Product Description
ITEM CODE: SP37
Dimensions - 260 x 200 x 80mm
Contains 37mm grid system
Holds 124 bottles
Comes with 2 sheets of label E
Constructed from lightweight durable polypropylene, this large plastic case contains an internal grid system and foam lid insert to securely hold up to 124 dropper or screw-cap bottles with a maximum height of 64mm.
The 37mm grid system is constructed from hand cut fibreboard strips that slot together to create 37mm square holes, each holding 4 x 18mm diameter bottles.
This case and grid will hold the following bottles from our range:
Alternative grids are available for this case to hold different sized bottles.