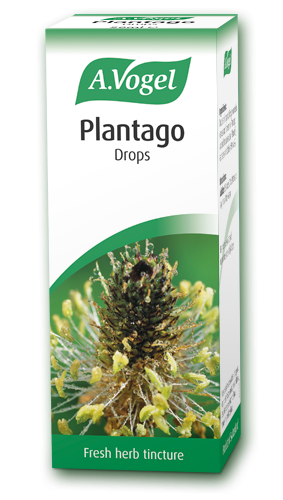 Plantago lanceolata 50ml
Tincture of freshly harvested Plantago leaves
Plantago lanceolata, or as it is more commonly known, Lance Leaf Plantain, can be found in all but the most acidic grasslands in Britain and many parts of Europe.
Plantago is a perennial herb and provides a nutritious food source to wildlife as well as agricultural animals.
A.Vogel Plantago tincture:
Made from freshly harvested Plantago lanceolata
Organically grown
Botanical food supplement
Ingredients:
Tincture of organically grown fresh Plantago lanceolata (Lance Leaf Plantain) leaves and root, extracted in alcohol (49%V/V).
Directions for use:
Adults: 15 drops 2 to 3 times daily, in a little water.
Children (2-12 years): 1 drop per year of age 2 to 3 times daily in a little water.
This product is not recommended for children under 2 years of age.
Keep out of reach and sight of children