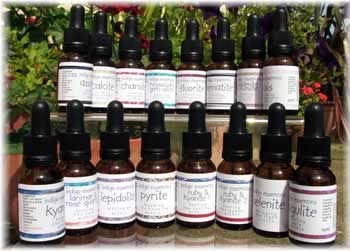 Isis
Main feelings : sick / tired / unbalanced

(clear crystal point with a 5 sided face) Lifts the weight off your heart, gives you a feeling of indestructible strength and determination. Balances the left and right sides of the being. Brings in all the colours of the rainbow and helps to balance your chakras. Triggers the body's self-healing mechanism. Helps you to bounce back after sickness and grief. Brings in a new energy, the energy of 'be-ing'.

Comes in 15ml tamper-evident amber dropper bottle.