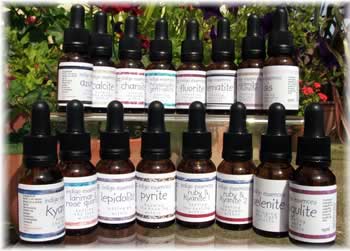 Hematite
Main feelings : dizzy / stressed / working too hard

These stones are such a shiny black that they look white as well.

Helps you to be very "light" yet very strong and grounded. Connects you to the Spirit team who oversee the earth changes and who will help you take in the rising vibrations of the planet without becoming unbalanced. Adjusts reversed polarity. Eases mental stress caused by an overactive mind by drawing the energy down out of the mind and dispersing it throughout the body. Encourages children who are perfectionists, and a bit fanatical, to relax and let go.

Comes in 15ml tamper-evident amber dropper bottle.