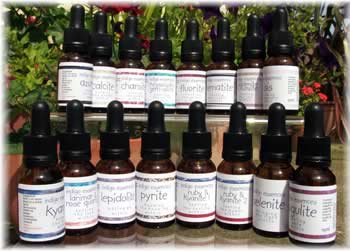 Fluorite
Main feelings stupid / stuck / tunnel vision

This stone is purply-green with rainbows in it.

This essence helps children who have been damaged by criticism to know that they are perfect just the way they are. It helps dyslexic children, who believe that they are stupid and can't learn, to relax and allow information in. This essence helps us to see the bigger, global picture and explore the possibility of a new way of being.

Comes in 15ml tamper-evident amber dropper bottle.