Boenninghausen's Therapeutic Pocket Book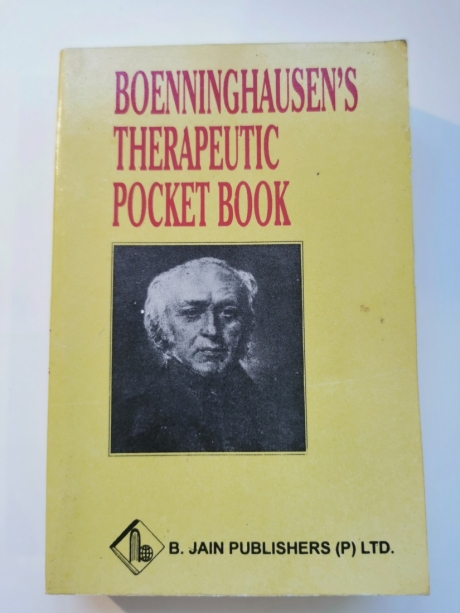 Boenninghausen's Therapeutic Pocket Book
Boenninghausen's Therapeutic Pocket Book
The Principles and Practicability of Boenninghausen's Therapeutic Pocket Book for Homoeopathic Physicians to use at the beside and in the study of the Materia Medica
Timothy F. Allen's translation with an introduction by Herbert Roberts and Annie Wilson explaining the ideas behind Boenninghausen's therapeutic approach in addition to his repertory.
Publishers Note:
'It is more than a repertory. It is a method. It is also a guide to the study of materia medica.
'Part I - Introduction by H. A. Roberts, Annie C. Wilson - 88 pages Part II - Boenninghausen's Therapeutic Pocket Book
The Foreword by Roberts and Wilson describes the method and the philosophically background of Boenninghausen.