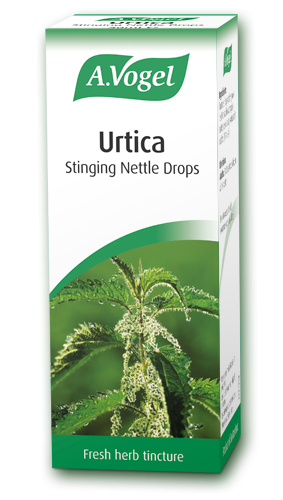 Urtica Drops (Stinging Nettle) 50ml
Extract of freshly harvested Urtica (Stinging Nettle)
The name Urtica comes from the Latin verb urere, meaning 'to burn'
A.Vogel Urtica tincture:
Made from freshly harvested Urtica dioica (stinging nettle) herb
Organically grown
Botanical food supplement
Ingredients:
Tincture of organically grown fresh Urtica dioica (Stinging Nettle) leaves and root, extracted in alcohol (50%V/V)
Directions for use:
Adults: 20 drops twice daily in a little water.
Children (2-12 years): 1 drop per year of age twice daily in a little water.
This product is not recommended for children under 2 years of age.
Keep out of reach and sight of children