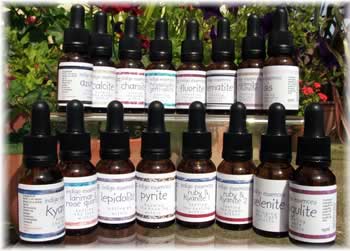 Ruby with Kyanite No:2
Main feelings: fear of being female / fear of women / imbalance of yin energy

The female counterpart of No 1. Clears out old, inherited patterns to do with the use of female or yin energy. Helps remove tendencies to be passive. Allays fears about be-ing female. Helps to bring your new female and male energies into balance.

Comes in 15ml tamper-evident amber dropper bottle.