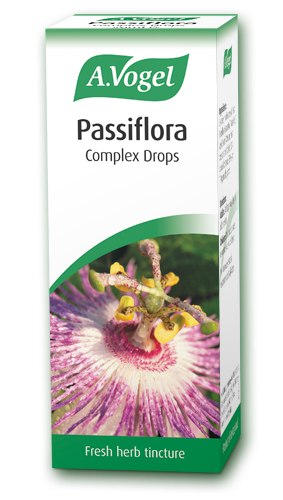 Passiflora Complex Drops 50ml
Combination of fresh herb tinctures of passiflora and oat herb
Passiflora Complex is a herbal tincture containing Passiflora incarnata and Avena sativa. Only freshly harvested, organically grown Passiflora and Avena sativa herbs are used to produce Passiflora Complex tincture.
A.Vogel Passiflora Complex:
Fresh herb extracts
Organically grow
Non addictive
Ingredients:
Tincture of organically grown, freshly harvested aerial parts of Passiflora incarnata (Passiflora) 70% and Avena sativa (Oats)30%. Alcohol content: 58% v/v.
Directions for use:
Adults: 20 drops twice daily, in a little water.
Children: Children should not need to use Passiflora Complex.