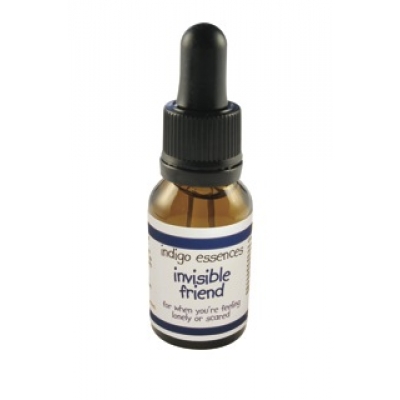 Invisible Friend
for when you're feeling lonely or scared and you wish someone was there to give you a big hug and tell you that everything will be all right.

Invisible Friend is for the child who feels lonely and scared. Invisible Friend wants you to know that you are never alone. You are surrounded by beings you don't always see, who love you very much and will always be there to talk to. They know who you are and will do everything they can to help you.

Invisible Friend contains essences from the following minerals: chrysocolla-gem-silica, hematite, isis, kyanite, and ruby & kyanite2

Available in 15ml / 1/2 oz. tamper-evident amber dropper bottle.