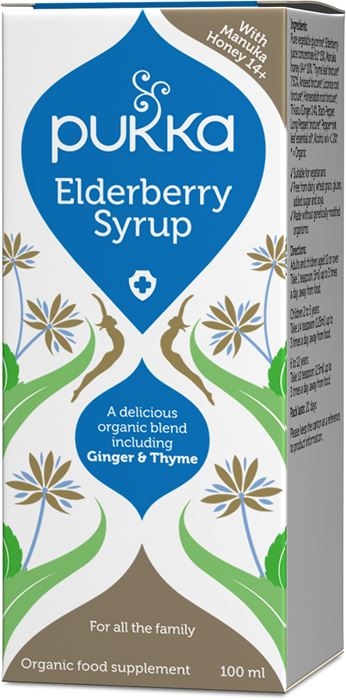 Elderberry Syrup - 100ml
Elderberry Syrup is a delicious organic blend including Ginger and Thyme.
This concentrated broad-spectrum syrup contains the highest organic grade, sustainably cultivated herbs, carefully selected to bring you the full potential of nature's goodness.
And it is suitable for all of the family.
Dietary Information
Vegetarian
Wheat Free
Dairy Free
Soya Free
Gluten Free
Added Sugar Free
Directions
Please read directions on the box before consuming .