Comfrey cream 35g (Symphytum)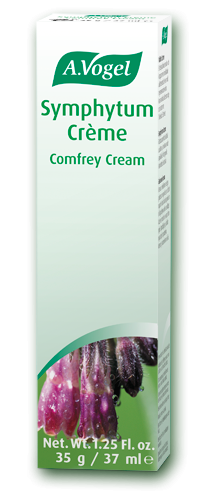 Comfrey cream 35g (Symphytum)
Extract of freshly harvested comfrey
Comfrey (Symphytum officinale) is a perennial plant with broad hairy leaves and small bell-shaped flowers. It is native to Europe and grows well in many damp gardens in the British Isles.
Comfrey is well known to gardeners as an 'organic fertiliser'. It is also familiar to herbalists who gave it the common name of 'knitbone'.
Our comfrey cream is made from freshly harvested, organically grown comfrey herb.
Use as day and night cream
Made from organically grown comfrey herb
Fresh herb extract
Ingredients:
Water, hydrogenated peanut oil, comfrey extract, propylene glycol, cetearyl alcohol, sodium lauryl sulphate, sodium cetearyl sulphate, silver sulphate.
For external use only. Avoid contact with eyes. Contains peanut oil.