Augumented Supplement of Lectures on Materia Medica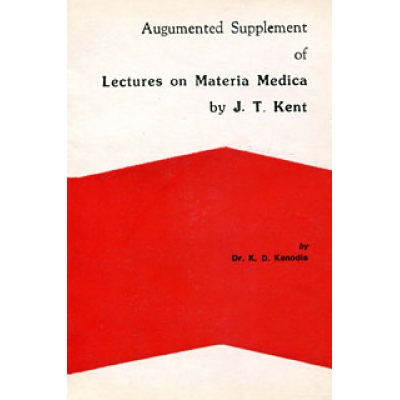 Augumented Supplement of Lectures on Materia Medica
By J.T. Kent
Homoeopathic literature has grown too vast. Many 'pioneers' have contributed to it with their valuable experiences. But there is no parallel to Dr. J.T. Kent (1849-1916) He was a real genius. His works on Philosophy, Materia Medica, and Repertory are not bound to the limits of time. They are for all ages, for all people and for all catagories of readers.
Here is an humble effort to highlight some features of his contributions, and also present a comparative and analytical study of his Materia Medica.
Homoeopathy today is a developing science, and if the work is helpful to the students and the profession in their deeper studies, I shall feel my efforts rewarded.