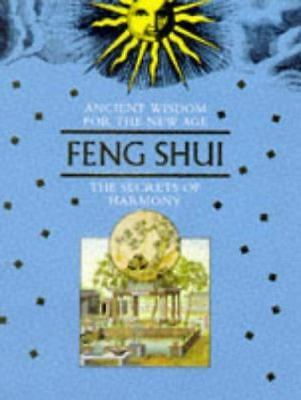 Feng Shui (Hardcover)
Second hand Book But Like New.
Ancient Wisdom For The New Age
Just a few adjustments can change your world! Assess your home, your job, even the stars, using the Chinese system of Feng Shui. Realize the potential of the five forces and make them work in your favor; ensure prosperity; and orient yourself to positive and negative energies. Inside the magic square lie the numerical secrets to the best times for making important changes in your environment. Bonus: striking paintings throughout, in traditional Chinese style.